My lovely readers, how are you? Today I have the great pleasure to introduce you to 'Metropolis', the 2019 collection from one of the bridal labels that I love the most, Jesus Peiro. You may hear from Marion Mathews, the wonderful woman who take charge of the Jesus Peiro brand in the UK and Ireland. You may guess why I am so excited by all Jesus Peiro's work? Well, It's just because the wedding gowns are simply outstanding. The designs are gorgeous and the quality can't be more excellent but except this, each prom dress is a thing of special. There might be a bow at the waist, pockets, pleats, on-trend details or another additional element that just put the wedding gowns to a higher level.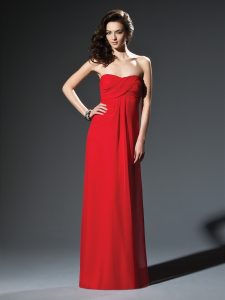 One of the reason that I always love Jesus Peiro collections is the variety of design and 'Metropolis' isn't an exception. Whatever style you want, Jesus Peiro can alway meed your need. If you dare to try something different, go for a gown with voluminous skirts and big pockets, stylish separates in mismatched fabrics and textures or statement details like glorious exaggerated ruffles that really bring the wow factor. On the other side, there are so many on-trend, timeless bride dresses:
When discussing fashion forward brides pursuing a stylish and timeless wedding dress, let's just take a look at the 2019 Royal Wedding. Will this influence the bridal trends? Marion belive it will but maybe not as the way you think.
"With Royal engagement getting all the attention, Meghan Markle has also attracted a lot of eyeballs. From her simple, chic take on fashion to her work as a humanitarian, we speculate the beginning of a new era for the 'socially conscious' bride. Like Meghan, she'll pay attention to where and how her clothes are made, and will turn to designers with ethical credentials for the biggest fashion purchase of their life – the wedding dress."
"As the market push brands for greater transparency on how cheap wedding dresses under 100  are made, Jesús Peiró plays an important role in the wedding industry. Every stage of the design and manufacturing process is entirely committed in Spain. The highest ethical standards and craftsmanship has earned Jesús Peiró the official "Made in Spain" accreditation mark.